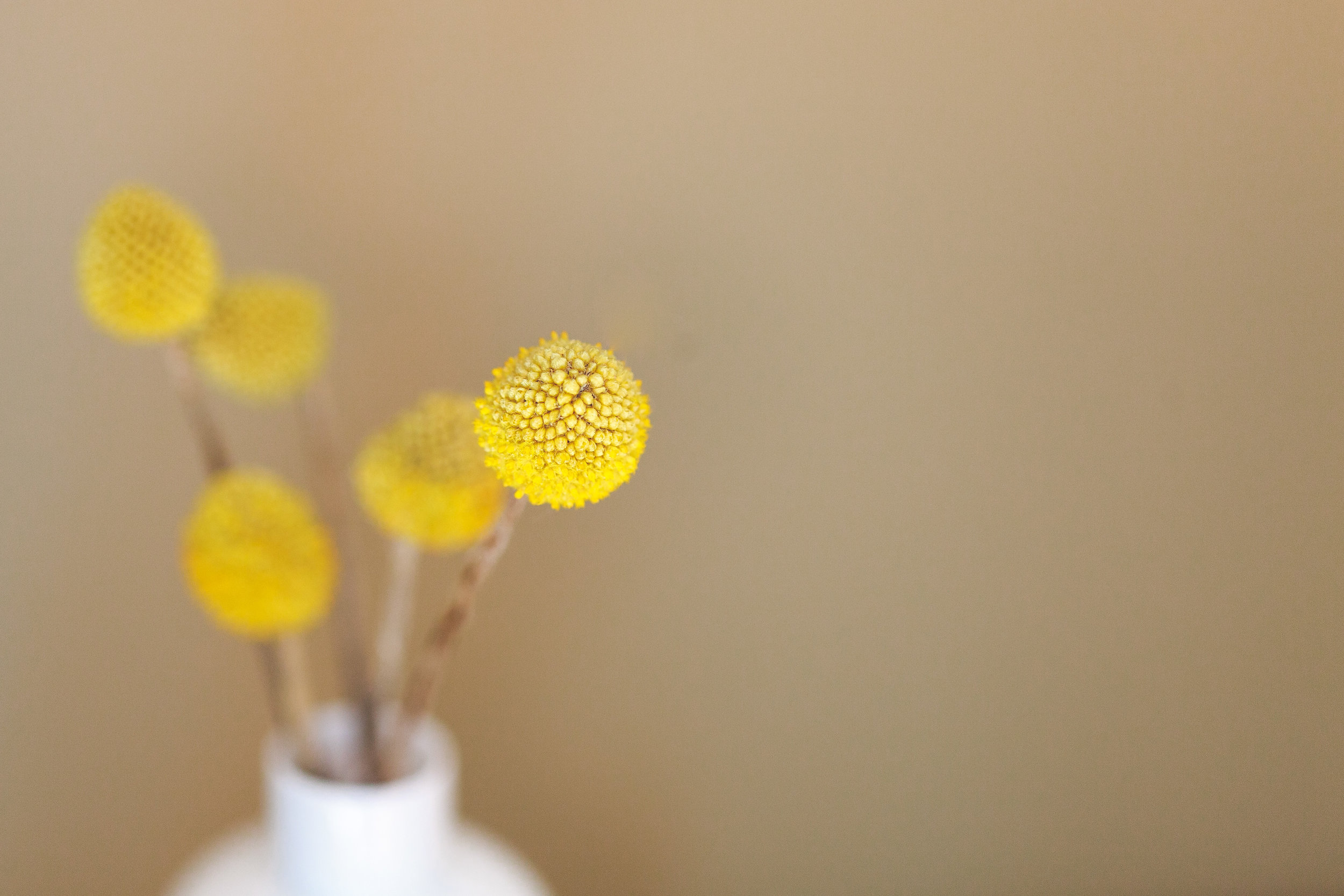 About Me
I am a somatic psychotherapist, mindfulness teacher, trauma-informed consultant, and nature-lover. I have been curious and captivated by humanity for as long as I can remember and felt a deep calling to help others heal at an early age. While the capacity in which I have helped others has changed over the years, my vision has remained the same: to help heal and positively impact the world. My interest in psychology and working with trauma solidified out of my experiences working as a deputy sheriff. These experiences opened my eyes to the impact of trauma on people's lives, both within the community I served as well as my department. Over the last 9 years, I have devoted my personal and professional life to studying and treating trauma for individuals and families. While I continue to see individuals and families within my practice, the focus of my recent work has expanded to include healing at a community-wide level to address larger societal and environmental challenges that our country and world are facing.
In addition to private practice, I volunteered as a clinician at the West Coast Post-trauma Retreat (WCPR) for 6 years co-facilitating and providing treatment for first-responders with post-traumatic stress injury. For more information and resources, please visit http://www.frsn.org/retreats/wcpr
As a psychotherapist, a "soul healer", I am deeply moved to witness and support people's natural propensity to move toward healing. I am honored to play a part in people's process of creating more wholeness and happiness in their lives and the world.
Focus
I specialize in somatic psychotherapy (aka the mind-body connection) and soul wellness. While I no longer treat unresolved trauma with clients, my years of specialized training in the treatment of trauma informs all the work I do.
My work is rooted in mindfulness, curiosity, and nonjudgment, which allows for deep and more integrated healing. The main focus of my clinical work is helping individuals who are ready to up-level their life (mind, body, soul) and learn tools for greater regulation, balance, and freedom.
Kaitlin Walker
Licensed Marriage and Family Therapist
CA: #LMFT95761 ; WY: #LMFT227
Creating Optimal
Conditions for Healing
Physical wounds need air, light, and time to
heal. Emotional wounds and traumas are
no different.
My work is to help you find balance –
whether it's to help you slow down to heal,
or to give you the boost you need to
create the life you want. Change isn't easy,
but it's necessary.
Courage
Sometimes it's easier to ignore our
problems, than to do the hard work to
change them.
Therapy asks us to be vulnerable. I have
tremendous respect for people who dare
to look at what's not working, who ask
"What do I really want?", and who take
steps to create shifts.
Doing What Works
Even though long-term change can't be
rushed, that doesn't mean we sit around
waiting for it.
I take an active approach to therapy
because I understand that my clients need
relief. The approaches and tools we'll use
in sessions are research- and evidence based,
and we'll explore them together to
find solutions that are a best fit for you.
Your Humanity
Painful or traumatic events can make it
hard to trust ourselves or trust others. For
protection, we might create a hard shell
around our core self.
The foundation of all our work is based on
your humanity and your personal
experiences: the whole spectrum of what
makes you you. I support you in processing
through difficult emotions and beginning to
listen to your inner wisdom. Together we'll
help you shift patterns toward the life you
really want.
Do you want to cultivate more mindfulness, compassion, and choice?
Contact me for a free 15-minute phone consultation. We'll discuss what your needs are, what you're looking for, and whether I may be a good fit to help you achieve your goals.
My Approach
My approach is rooted in mindfulness, curiosity, compassion, and nonjudgment. I work collaboratively and experientially (i.e. what is happening "here and now") with clients, differing from traditional talk therapies. I use mindfulness as the main vehicle for exploration and catalyst for the deep, integrated change you seek. (If you're a geek like me, check out the latest neuroscience on how mindfulness, curiosity, and compassion change the brain. Fascinating!) I value being a human therapist and do my best to keep it 100%.
I am strength-based, utilizing the inner and outer resources you already possess to further support you in achieving your goals. I believe you already have what you need to heal. My job is to help you discover and reconnect to your inner knowing, shore up additional regulatory tools, and bolster your intuition in guiding you toward your goals.
I integrate numerous therapeutic approaches in my work to support you in finding happiness, wholeness, and more balance, including:
mindfulness and meditation practices

experiential therapies (what is happening "here and now")

Sensorimotor Psychotherapy (mind/body therapy)

Eastern philosophy

Nature wisdom

and EMDR
I believe true happiness exists when one's mind, body, emotions, and Spirit are aligned.
Together we will develop mindfulness practices, integrate time-tested emotional and physiological regulation tools, clear out the yuck, and create new patterns that lead to greater ease, equanimity, and joy in your life.
Do you want to cultivate more mindfulness, compassion, and choice?
Contact me for a free 15-minute phone consultation. We'll discuss what your needs are, what you're looking for, and whether I may be a good fit to help you achieve your goals.
Education and Training
I am continually learning on a personal and professional level to enhance my work as a psychotherapist and consultant, including cutting-edge neurobiological research.
Education
I earned a Master's of Arts Degree in Counseling, with an emphasis in Marriage and Family Therapy, from St. Mary's College of California and have been working within the mental health field since 2012 in a variety of contexts. After graduation, I continued my professional development within the specialized fields of somatic psychotherapy and the treatment of trauma (see below for more detailed information).
Training
As a lifelong athlete, I was drawn toward somatic (mind-body) psychology and continued my education post graduation in somatic approaches, including Hakomi, Somatic Experiencing, and Sensorimotor Psychotherapy.
I am a Level I and Level II Sensorimotor Psychotherapy graduate and actively participate as an assistant in ongoing trainings.
Additionally, I completed Levels I and II Attachment-focused Eye Movement Desensitization and Reprocessing (EMDR) training. I am in the process of becoming certified in EMDR and actively use this modality in treatment.
I have studied additional courses educating best practices for trauma-informed treatment, including "The Neurobiological Legacy of Trauma" from world-renowned trauma expert Janina Fisher.
Influences
My clinical work is inspired by my ongoing studies of Richard C. Schwartz (founder of Internal Family Systems Therapy), Peter Levine (founder of Somatic Experiencing), Bessel Van Der Kolk's research on trauma and the body, Ron Kurtz (founder of Hakomi Therapy), Pat Ogden (founder of Sensorimotor Psychotherapy), Janina Fisher, and Francine Shapiro (founder of EMDR), Tara Brach, Pema Chodron, Dan Siegel, Rick Hanson, Sandra Ingerman, and last but not least Mother Earth.
Do you want to cultivate more mindfulness, compassion, and choice?
Contact me for a free 15-minute phone consultation. We'll discuss what your needs are, what you're looking for, and whether I may be a good fit to help you achieve your goals.